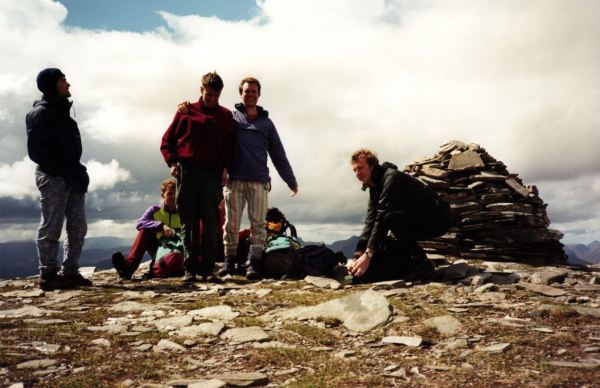 I recently found out that
Sgurr nan Ceannaichean
(which was added to Munro's Tables in 1981) has been
resurveyed at 913.4m
, which means it has moved from being a small
Munro
to being a big
Corbett
. This means it is now 0.35% easier to
complete the Munros
and also that I am 1 closer to completing the Corbetts.
I climbed this mountain on
10th May 1999
with 5 friends (Hi Dave, Dave, Mark, Conrad & Sam), and at the time it was my 200th Munro. I carried a flask of Whisky up to celebrate the summit. On this walk we also bagged
Moruisg
, which at 928m is still considered a Munro.